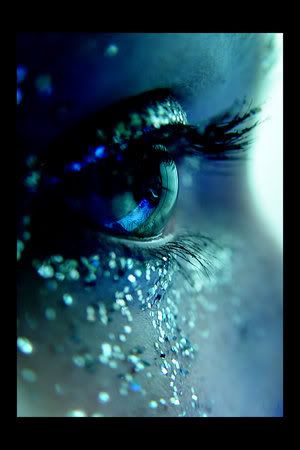 With all of the different trends out there telling you what's 'in' and what's 'out'...sometimes it's a bit disarming to figure out exactly what you should be sticking with in your makeup regimen. What you should do is stick with what makes sense, instead of following every new trend. If you stick with this small idea, then most likely you're going to look like You (you know, that ultra fabulous Woman that you are) and not that girl in the grocery line wearing high heels with socks with so much hot pink blush on
she looks burnt.
So here are a few beauty ideas to stick with:
First, Mascara Mascara Mascara. Simply stated, it's one of the most perfect makeup choices you can reach for in a rush. It opens the eye area, adds that extra feminine touch, and always manages to make us look a little more alive even when we're feeling under the weather.
Second, Your eyebrows. If you can't remember the last time you had a brow-waxing, then it's about time you head out to have one. It's helpful to realize that everyone has a natural brow shape and it's best to stick with it to frame your face. Don't try to go too thin! Too many women make the mistake of over-tweezing (admit it, we've all done it) so it's usually best to let a professional play with those rowdy brows instead of ending up with some sort of upside-down check mark on your own. A few weeks of having someone else tend to your Brows, is sure to make a difference.
Third, shimmer products. Eyeshadows today are not the garish ultra-glittery harsh colors that you were told to stay away from when you were 14. Instead, the newer formulas contain finely-ground light reflecting particles which can actually make you look younger by giving the skin a soft glow. You don't have to stick to matte eyeshadows during the day, go ahead, find a few shimmery shadows you enjoy. Try it. Guarantee you'll love the way your face lights up.
Fourth, nix the allover Foundation. Unless you are trying to look like a china doll, using foundation all over the face can look masklike. Don't throw it away, but use your foundation as a concealer and spot treat discolored or red areas of your face. Typically around the nose, cheeks, or chin area. Apply with a small sponge to these areas and blend outward toward the jawline. Afterall, you're no David Bowie. A fresh face is one of the biggest trends that's come around, and it's stuck. So stick with your face and showing it off the way you should- without the extra layer.
Lastly, just because your bestfriend looks Amazing with that new Violet-Vamp lipstick, doesn't mean that it's the right shade for you. That's right, fortunately for You, your skin-tone, eye color, hair color and overall style are one-of-a-kind...so next time you reach for a friend's lipgloss think about your skintone and the colors that compliment it. Sure, Violet is great for her, but I bet she can't wear your Ravishing Red.